Adam Hinton is a highly acclaimed commercial photographer and photojournalist. He has won awards at Cannes Lions, D&AD, Creative Review Photography, AOP and Creative Circle, his work has been exhibited in the National Portrait Gallery, the British Museum and the Photographer's Gallery, and has delivered talks all over the world. It's safe to say, he has had a pretty amazing career.
Adam is currently exhibiting a selection of his photojournalist images at the Curious Gallery
We had 5 Curious minutes with Adam
Who or what inspired you to be a photographer?
I got into it when I was young. Some of my friends were doing it, and experimenting with photography, so my Dad bought me my first camera and it all went from there really.
The Brazilian photographer Sebastiao Salgado was my biggest inspiration. Him and Nick Hedges. It was their images that really influenced me to take up photography.
What is your favourite piece of your own work? (visuals required)
Probably my first big project – shot in Donesk in the Ukraine between 1990 and 1994. It was the end of the Soviet Union and I documented the events around that and the effect on a mining community. It became the blue print for the rest of my work.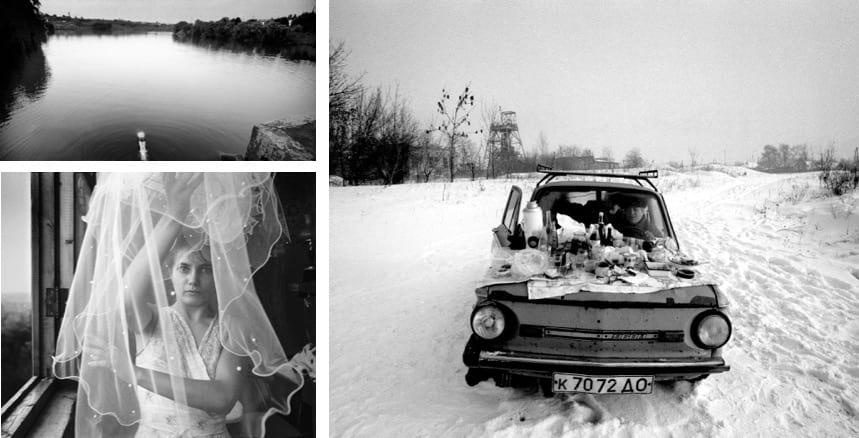 What photo or series of photos do you wish you'd taken? (visuals required)
Paul Lowe's work from the Romanian revolution and Chechnya, the fall of Grozny. I really thought that was a great piece of work.
Your portfolio suggests a passion for reportage style of photography, where did your interest in photojournalism start?
I originally wanted to do photography for advertising, in commercials. Then I started studying Soviet Politics A Level and became interested when I did a photo journalism exercise and went to a demonstration during the miners strike of 1984. I realised could combine my interests and beliefs with photography. So it all started from there really.
Some of your photos have been taken in what some might consider a high-risk environment, have you ever feared for your safety?
Mainly no actually!
My images will tell a story of a situation or event that perhaps looks dangerous but when I'm physically there, it isn't. Sometimes it's possible to read the signs when things would happen so I can get out of the way and come back when danger is gone.
But there were some hairy situations at the end of the first gulf war in Iran. There was a Kurdish refugee crisis and Sadam Hussein's regime attacked the Kurdish people. I went to the Iranian border and into Iraq. I was a very experienced photographer at the time, but there in that situation it did cross my mind that there was a chance we were going to get executed.
How do you think some of the events you've experienced in your photojournalism have altered your view on the world?
What has impressed me and driven my work is how resilient people are and no matter what is going on around them, in the face of severe adversity, they will try and live as normal life as they can. They will try and make a home for themselves; they want to get on with their life and look after their family. That's why my approach to the Favelas was on the families. All the residents wanted was peace and security, an education for their kids, a home and a job.
You come across as a very calm person. Do you think this is essential for the photojournalist?
I might look calm on the outside! It's actually really important to assess a situation in a calm and collected manner, and have an awareness not to put myself in situations that are dangerous, or make me vulnerable. I need to know exactly what's going on around me, so being calm and thinking rationally is absolutely essential. Yes, I would say so.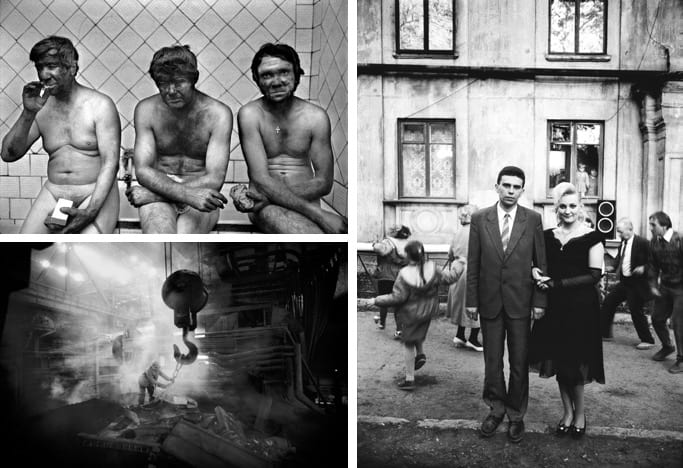 What is the best piece of advice you've ever been given?

I can't recall exactly who said it to me now, but someone once said to me to make sure I'm always doing my own personal projects.
Who is your hero?

In general, it's people who manage their own lives in the face of adversity. They are my heroes without a doubt.
In terms of a specific person, it would have to be Antonio Gramsci. He was an Italian Marxist who wrote about political theory, sociology and linguistics. I like his philosophy and he was the biggest influence on my political beliefs.